One of the most popular areas to any tractor collector or enthusiast is a place to look for information about his favorite tractor brand or to share "Stuff" with others who have similar interests. We have converted our old classified ad pages to accomodate this particular need. To go to one of these areas....simply click on the category of your choice below.

If you have articles, technical info, restoration tips, or anything else that is related to a particular category listed below....get it to us and we'll put it on the appropriate page. All you have to do is go to that category link below and fill out the form with the information that you want to submit.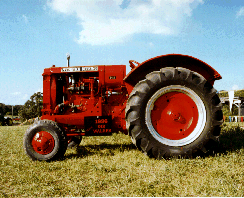 If you arrived here wishing to place a classified ad.....you are at the wrong place. You need to go to our newly re-designed Classifed Ad Page to place it..... Otherwise, enjoy your browse through these new categorized "Tractor Stuff" files.
When you arrive at one of the "Tractor Stuff" pages, and if you are a dealer, parts supplier or collector of parts and/or supplies for that category.....you may want to consider our banner ad program that would enable your banner ad to rotate to your specific category. Click here for details!